Overview

Pipeline overview. Our system takes an input image (a). A geometrically similar shape is then retrieved (b1). According to the estimated geometry we find large patches on the image (b2) and detect their correspondences (b3). The geometry also helps to factor out shading (c) and reflectance (d), so that base textures (e) are extracted with little distortion and homogeneous lighting. Final texture transfer can be applied to the retrieved model (f).
Texture transfer results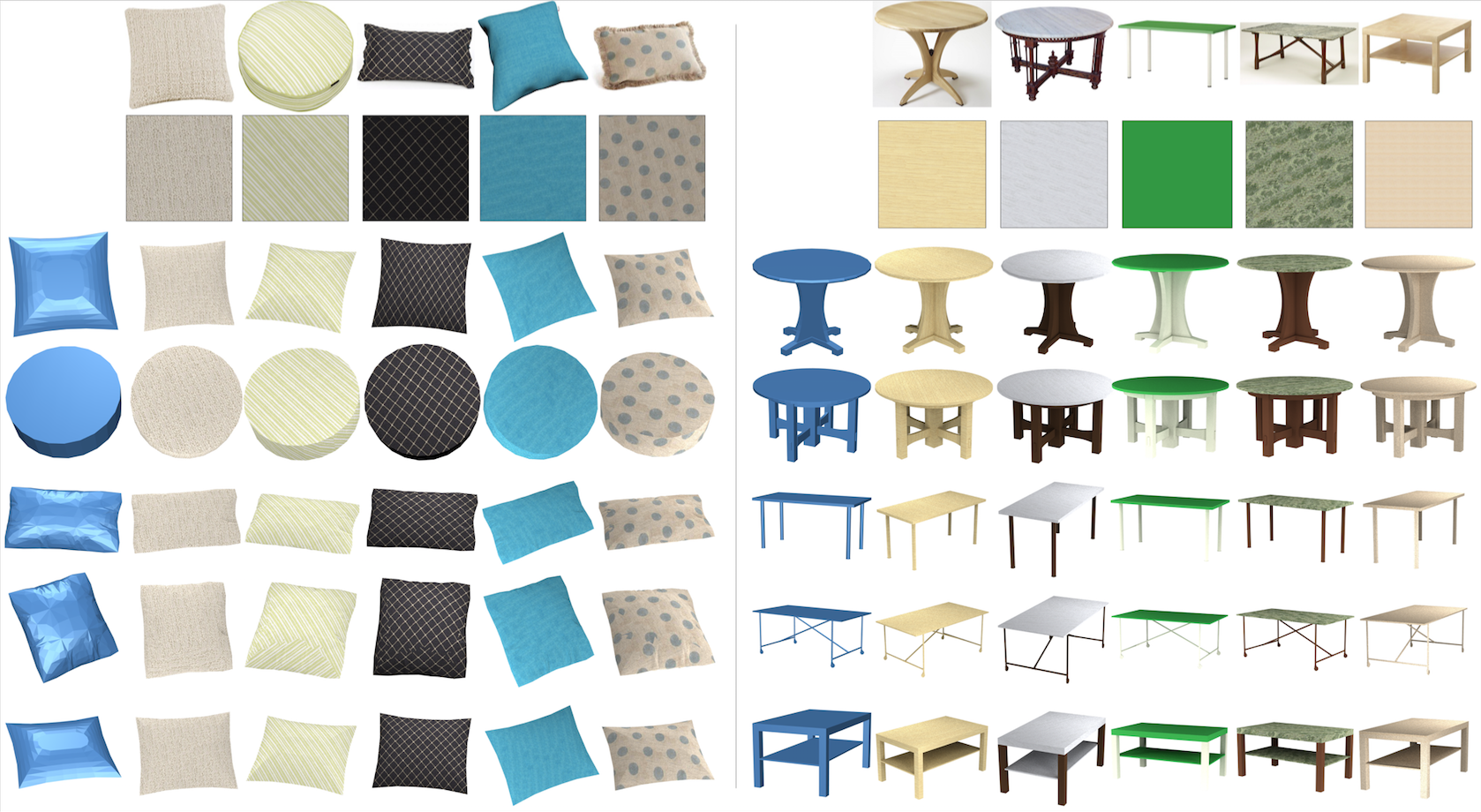 Image-to-shape and shape-to-shape texture transfer results for 'cushion' and 'table' classes.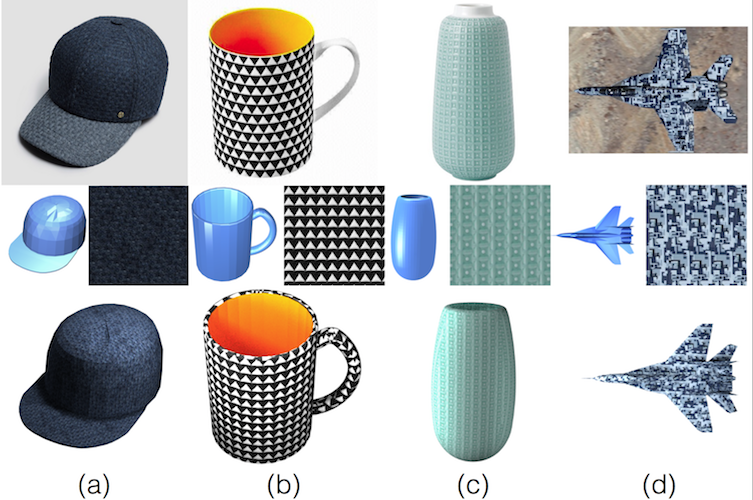 Texture transfer results for other categories. First row: input image. Second row: retrieved shape and extracted texture patch. Last row: re-rendered image with our texture transfer output and estimated illumination. Please note that the corresponded shapes differ from the input images, such as the brim of the cap, handle of the mug, top of the vase, and wings of the aeroplane.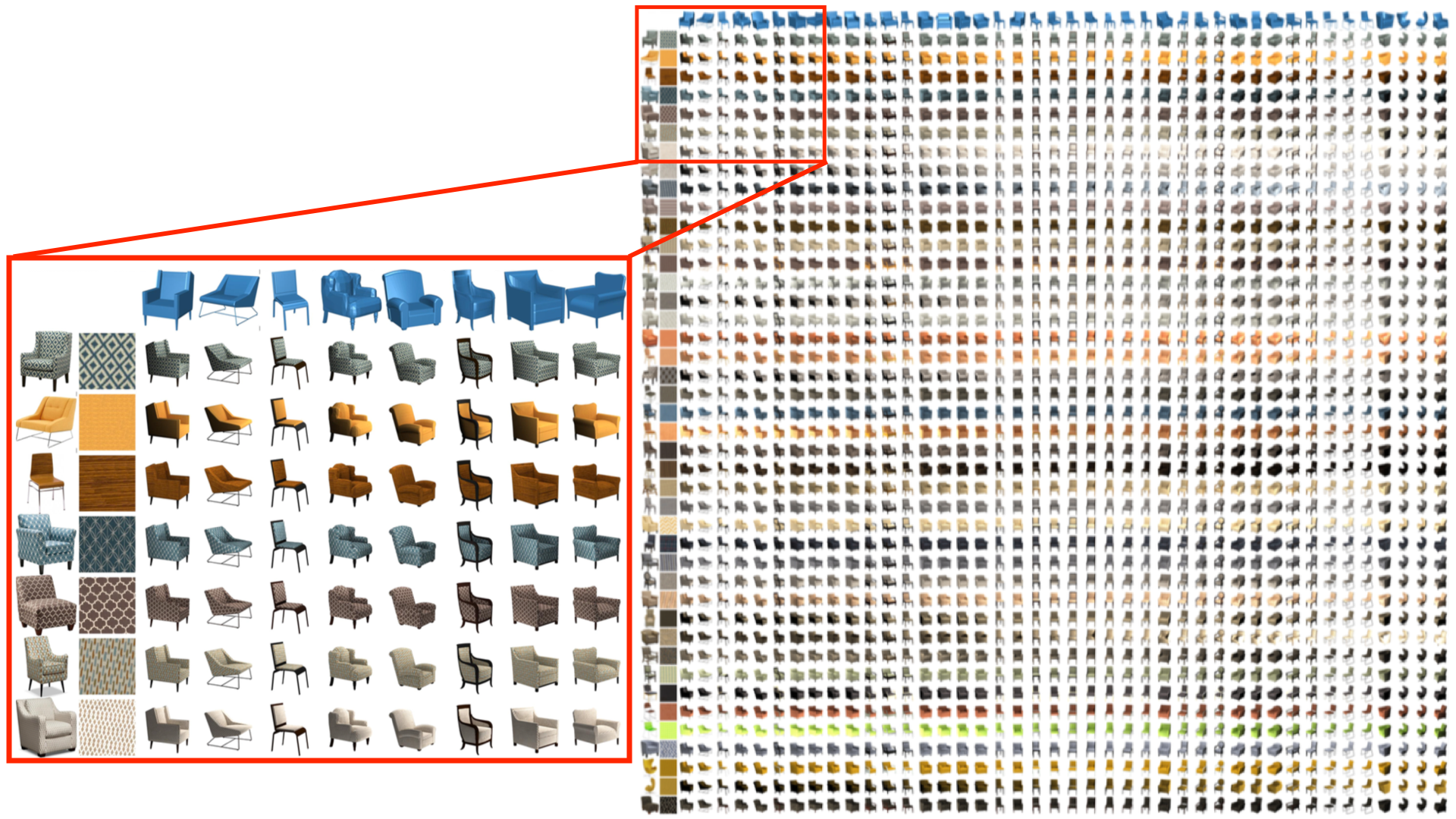 The results (3D textured models along with recovered illumination setting) are also available for download as supplementary material.
Evaluation

Left figure: Baseline examples. First row: input image (left), after applying SIFTflow (right); second row: our results; third row: SIFTflow + projection; fourth row: ShapeNet textures.
Right figure: Probability of rating each image winning against each other image as computed based on the Bradley-Terry model [Hunter 2004]. Note that our results are consistently rated as realistic by the users.
Applications
Image editing: Insert new object to the scene. We use the estimated illumination to realistically insert novel objects into the input image. Again, geometry from the retrieved shape helps to estimate shadowing effects. The above figure shows a few examples. Note that unlike state-of-the-art object insertion methods [Zheng et al. 2012; Kholgade et al. 2014], the above workflow only requires the user to specify the position of the inserted object, while the rest of the steps are automatic.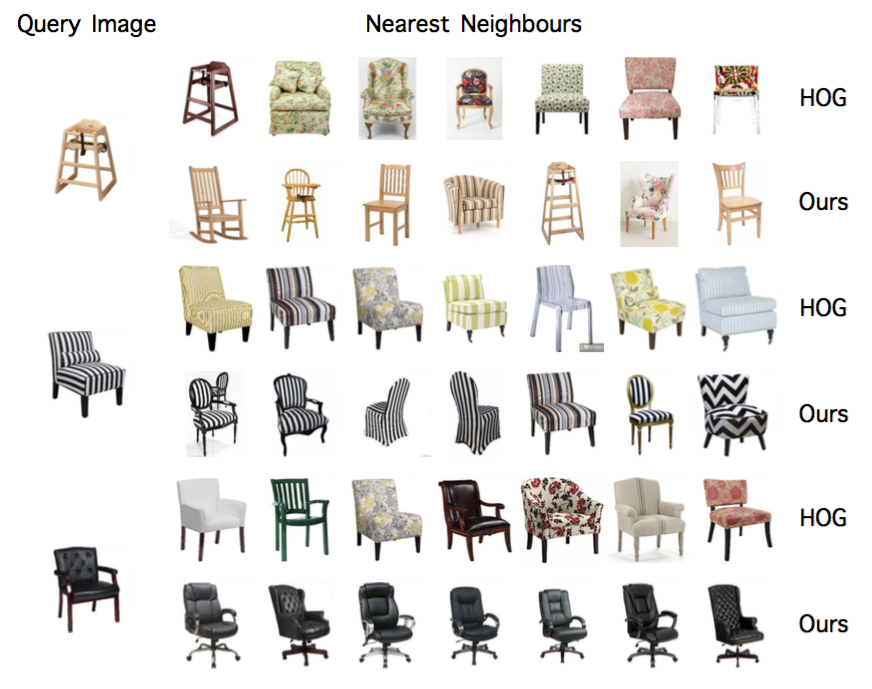 Texture-guided image retrieval. We also train an image retrieval system focusing on texture similarity but agnostic to other nuisances. The above figure shows examples of texture-guided image retrieval.